More than 24 years of existence! FRAMIRAL became one of the leaders of innovation, conception and manufacture of products for rehabilitation and diagnosis of balance disorders.
FRAMIRAL, made of experienced technicians and engineers supported by specialized physiotherapists and ENTs, started the adventure in Cannes, the 29th of November 1991.
The first equipment built by the team, the Stimulopt, for optokinetic stimulations, is living its 4th generation, and still encounters a great success in France and Europe.
The second key stage appears in 1994-1995 with the commercialization of the Multitest-Équilibre, platform, static and dynamic, one of the most present in Europe.
This equipment, commercialized in USA by MICROMEDICAL TECHNOLOGY under the name of BALANCE QUEST arouses great interest among health professionals who are interested in the therapy of balance disorders.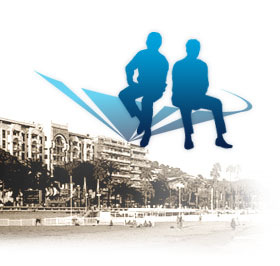 The same goes for all of our products:
Stimulopt, Framiscope, Regled, Subjective Visual Vertical,
HeadPointer, Rotational Chair, Dynamic Visual Acuity (DVA).
Our software, constantly improving:
• Framigest (Patient's management),
• Multitest6 (Platform control),
• VNG (Oculomotricity analysis and nystagmus),
• VS Software (Subjective Visual Vertical),
• Rotational Chair Software (Rotational Chair movement capturing software)
• Dynamic Visual Acuity (DVA, quantification and rehabilitation of oscillopsia)
• Video-projected software (FramiCible, FramiOpt)
Directory of the institutions possessing the Multitest Equilibre.