DVA software give you the possibility to make quick DVA tests, with an automatic traceability thanks to FramiGest software. You can build PDF reports with graphs of the loss of the Dynamic Visual Acuity for every single canal, and/or everyday movement directions (Horizontal/Vertical/Roll).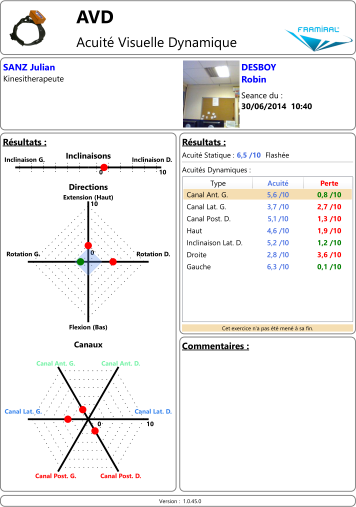 Click here to get to the manuals download page.
Click here to get to the brochures download page.