For years, our company has been developing its own softwares to control the various medical devices we design (Multitest Equilibre, Subjective Visual Vertical, Framiscope, Rotational Chair, NystamoGraphy Video, Dynamic Visual Acuity). In order to facilitate and speed up the access to patient records, and thus ensure traceability, FRAMIRAL designed the software FRAMIGEST.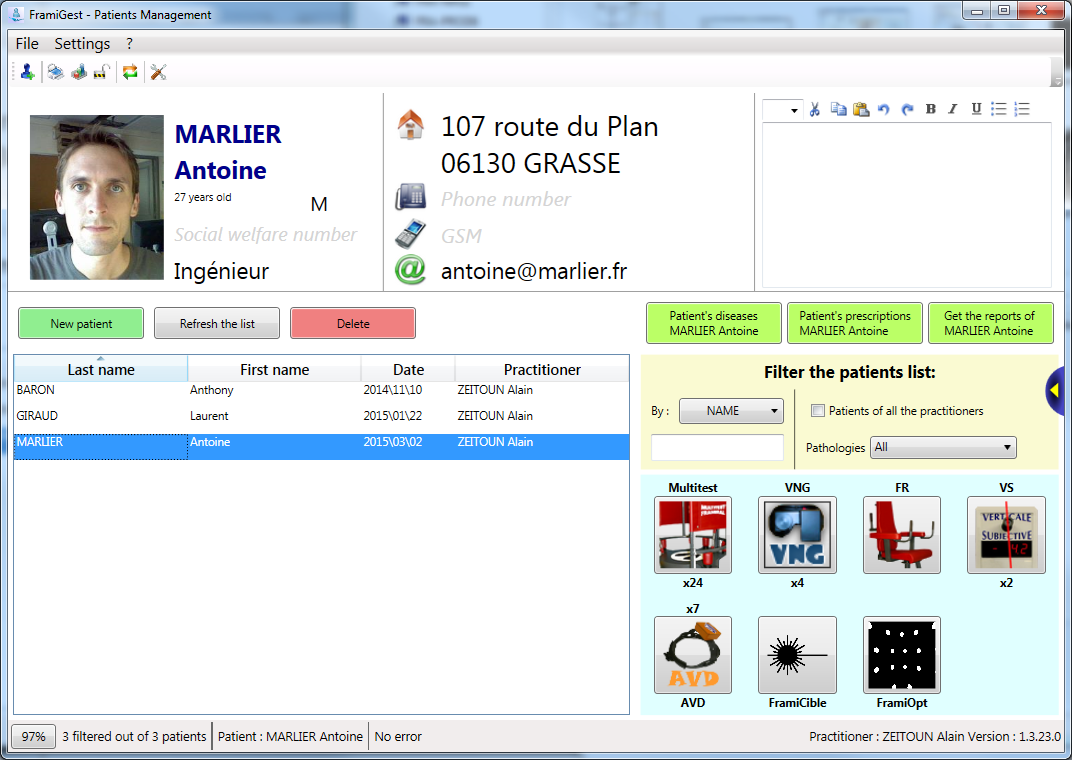 This intuitive and user-friendly software allows you to quickly enter the contact information of all your patients, print a summary sheet, and centralizing all the data from any other FRAMIRAL software.
Operating under Microsoft SQL Server, the database ensures a fast processing, and a capacity of several thousand entries. Its network features facilitates the management of the patient from various PC (Secretary, practitioner), while maintaining data integrity.
Finally, features such as the integrated photo of the patient via webcam, or the management of various diseases and prescriptions, or the European Evaluation of Vertigos (EEV), make this software complete and essential, and provide the opportunity to easily sort patients for statistics, exports, etc …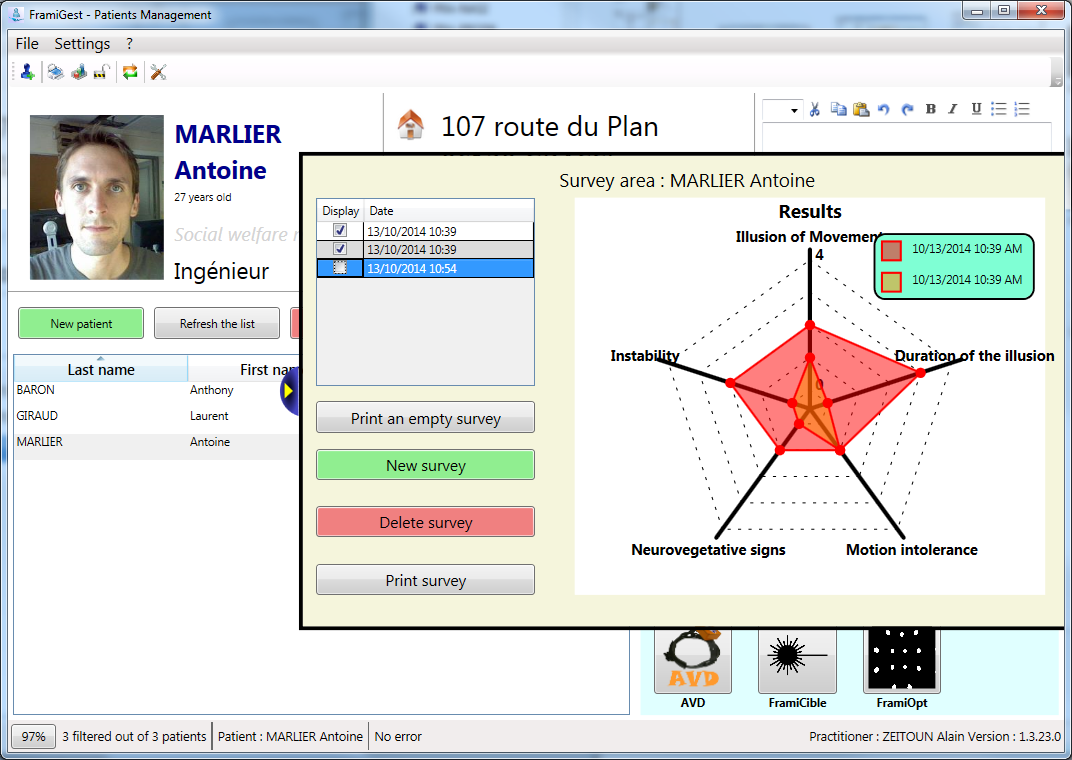 Click here to get to the manuals download page.
Click here to get to the brochures download page.