Thanks to the Rotational Chair Software, it is now possible to be more accurate in your tests and rehabilitation session with the chair. This will allow the practitioner to make relevant tests and rehabilitation exercises, watching the symmetry of the rotations. This software allows you with a single click to make PDF reports of the chair movements and comments, and automatically save your sessions via FramiGest.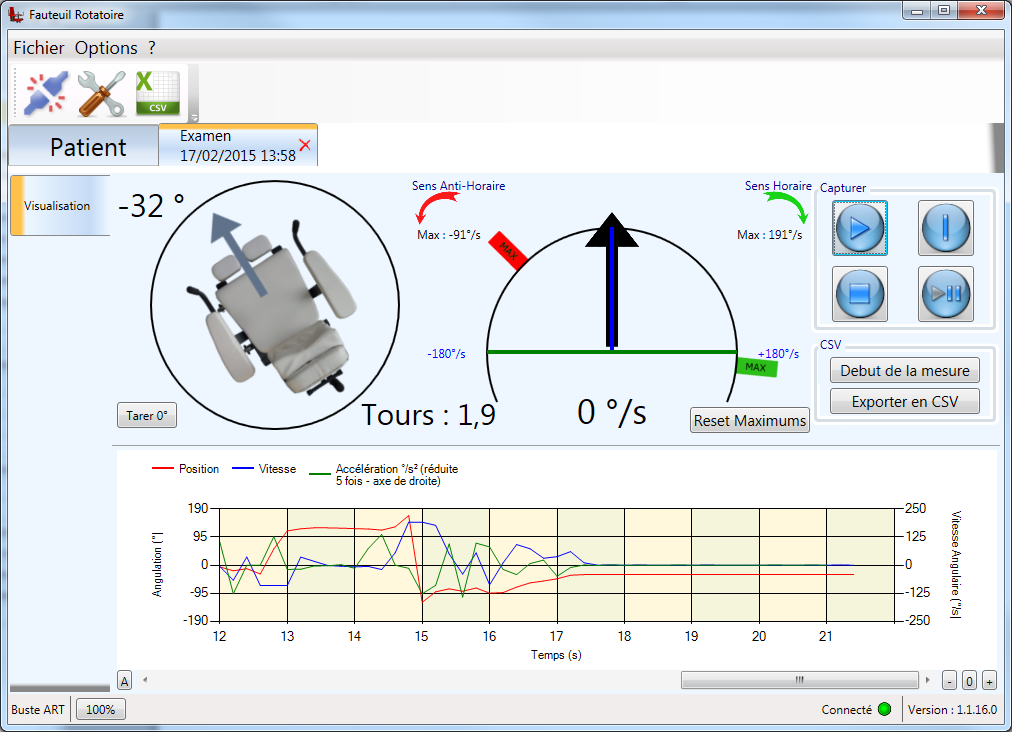 Rotational Chair Software
Click here to get to the manuals download page.
Click here to get to the brochures download page.