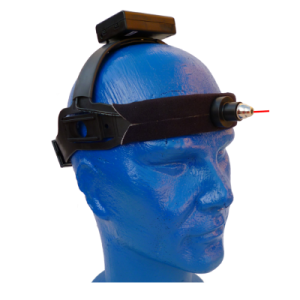 This user-friendly software is easy to use, and will help the practitioner to efficiently put his patient to work on head/eye coordination exercises, thanks to the wide wall projection of a luminous spot (via video-projector not included). The available geometric shapes (line, square, triangle, sinusoid, circle…) are customizable in size, and the target is customizable in diameter, color, speed… It is possible to configure pursuit exercises of different kinds (slow, rapid, and saccadic) in any direction (horizontal, vertical, oblique). It is possible (even recommended !) to use the HeadPointer, to get a better feedback.
Click here to get to the manuals download page.
Click here to get to the brochures download page.
FramiCible – Patient view